North Base House accommodates 10 people in four bedrooms with a range of sleeping arrangements possible. Two of the bedrooms have super king beds that convert to twin king singles. They both have full ensuites. There is one standard double bedroom also with ensuite. The 4th bedroom is set up with  four standard single beds in bunks. Each bedroom has USB plugs and each of the four bunks has its own light, power and USB. 
There is one bathroom with shower for general use, and a fully-equipped laundry with dryer. Also an outdoor shower with hot and cold running water.
The living area comprises a fully-equipped kitchen with microwave, oven and dishwasher. There's a choice of drinking water: pure rainwater stored in a tank and run through a carbon filter, or the normal town supply. There is Wifi and a late-model Samsung Smart TV with all the apps built in for you to stream your favourite shows. The area is served by a lovely log fire for when staying in the shoulder and winter seasons.
The living areas all flow seamlessly so you can enjoy a barbeque or a home cooked meal, with both indoor and outdoor seating for 10. The lounge, dining and kitchen open out onto a large deck, which overlooks the lights of town and beyond to the water. The property is northwest facing, with lounge and deck looking out to the east. This puts the sun perfectly where you want it for the holiday lifestyle: shade on the deck in the hot afternoons and no morning sun in the bedrooms.
North Base House has been designed for an extended family or a group of friends to enjoy their holiday, all together under one roof. It has parking for up to four cars stacked.
Priced from $184 per night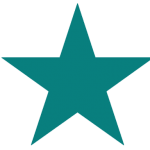 4.9 on Airbnb
Availability
Our Payment and Cancellation Policy
If you would like to book directly with us and save on booking fees, please request a quote.
If wishing to pay by credit card, you need to book via our Airbnb page.  For Airbnb bookings, a full refund is available for cancellations within 48 hours after booking, then 50% up to to 7 days before check-in, less service fee.
For direct bookings: a bank deposit of 30% is required to confirm the booking. This is non-refundable but we will return 75% of money received on a subsequent booking of cancelled dates.
4 bedrooms /3.5 bathrooms
Highest Cleaning Standards
Parking for up to 4 cars, less with boat trailer
Security Deposit Required
"Great house in a great location! Friendly helpful hosts with great local information. The house is a very short walk into town, its lovely and clean with fresh linen provided and has a great view of the water from the large deck area. Highly recommended!"
Beth, November 2020
"Great place for a group. We were made to feel very welcome and nothing was a bother. Loved that each bedroom had its own bathroom. Good kitchen and relaxing areas"
Ellie, November 2020
"Robert was communitive before our arrival and stayed in touch while our stay, and was very helpful. The house is comfortable, particularly the beds and ensuites are appreciated. The kitchen is duly stocked, house is clean and TV had Amazon and Netflix enabled which was appreciated on a rainy day. The location is very handy. Overall we have no hesitation in recommending this property for a short stay in Paihia."
Tarun, July 2020
"Robert was absolutely amazing, building a fence and gate for our 2 dogs (Labbies) before our arrival. The house is amazing. You walk into the house on soft carpets, it has 3 en-suite bathrooms, modern kitchen, double glazed windows, a lovely fireplace with ready to burn wood, great Wifi, a beautiful view from the deck and the list just goes on and on and on. We will definitely stay here again, but next time, we'll take some friends with us. This place is perfect to share with another family."
Louis, June 2020