North Base Apartment is a north-facing luxury holiday pad – one bedroom with queen bed plus a pullout couch and the extra bonus of a detached double-bed cabin for additional guests.  The ground floor apartment is completely independent of and private from North Base House above. 
Accommodating from two to six people, North Base Apartment has a spa bath in the spacious bathroom, a fully equipped kitchen and plenty of room to relax in the well-appointed living area. Out front is a patio with dining setting and commercial barbeque for guest use. The property has a washing machine and outside clothes line.
The Apartment has Wifi and a late-model Samsung Smart TV with all the apps built in for you to stream your favourite shows. Wifi extends to the detached cabin.
The detached cabin sits on a slightly lower level adjacent to the single car parking area, 10 metres distant but a 20 metre walk. It has a toilet and washbasin, and Wifi availability.  If staying with young children, the pullout couch in the Apartment may be a better option for sleeping. The Apartment has full Gib soundproofing, but please note there can be muffled noise transference when there are heavy footsteps above.
Priced from $120 per night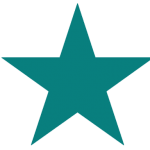 4.6 on Airbnb
Availability
Our Payment and Cancellation Policy
If you would like to book directly with us and save on booking fees, please request a quote.
If wishing to pay by credit card, you need to book via our Airbnb page.  For Airbnb bookings, a full refund is available for cancellations within 48 hours after booking, then 50% up to to 7 days before check-in, less service fee.
For direct bookings: a bank deposit of 30% is required to confirm the booking. This is non-refundable but we will return 75% of money received on a subsequent booking of cancelled dates.
Owner Assistance Next Door
Highest Cleaning Standards
Parking for one car  & trailer
Security Deposit Required
"Top notch accommodation at a great location. We absolutely loved our stay at North Base, the apartment was clean with great amenities. Highly recommend this place for any future Paihia visitors"
Stephanie, November 2020
"Fantastic apartment, very comfortable, looks exactly like the photos. Also in a great location, shops and beach in very easy walking distance. We had neighbours upstairs however could barely hear them it's very separate from the apartment. We recommend CBK for a meal, was the best restaurant we ate at"
Andrew & Erin, November 2020
"Awesome stay at Roberts place. The apartment is a great size with everything you need. Also has a cute outside table. The separate studio is great if you have two couples. We stayed in the studio while my parents stayed in the apartment and it was perfect so we could have a bit of privacy! The studio also has it's own toilet. The apartment itself is super close to town (4 min walk to town or ferry). Highly recommend!"
Emma, March 2020
"Friends of ours stayed here up from Auckland for our wedding. It was great for the couple and their parents and to be close to us to come and hang out in Robert's other house."
Jess, February 2020