Welcome to our Neighbourhood
We invite you to visit the Bay of Islands and stay at North Base, conveniently located in a quiet residential part of Paihia just a five-minute walk to town and the beach.
North Base offers two accommodation options. On the top level North Base House has four bedrooms – three double and one bunk x 4, sleeping up to ten guests and each with its own bathroom. At ground level is North Base Apartment: one double bedroom plus pull-out couch in the lounge area, and a detached cabin with double bed and its own toilet & washbasin.
Whether you have a large family group seeking fun time together or a couple looking for a quiet Bay of Islands getaway, you'll be pleased you based yourself at our place.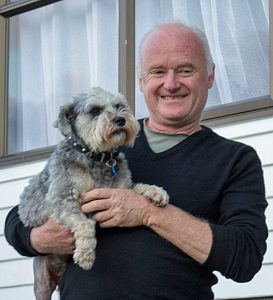 Recent Posts from our Bay of Islands Blog
Activities we can recommend you experience while staying in Paihia.
"A great few days spent in a lovely clean property, everything was perfect and would return in a flash! Hopefully it's available next year at same time so we can enjoy it along with our daily fishing trips!"
Gary, July 2022
"A top place for a group or large family. Everything you need, close to town and Robert is a caring and lovely host. He was there to meet us at check-in and was helpful if we needed anything. Many thanks, would stay again."
Oliver, February 2022
"Great location, 2 min walk to beach, shops, coffee etc. There was 7 of us in town for a wedding, this place easily accommodated us all and had everything we needed to get ready. Check in and check out was a breeze, and there was plenty of parking – will stay again if in the area. Really enjoyed our stay thanks, Robert. An awesome location and the weather was amazing."
Bruno, April 2022
"Beautiful home with amazing views of Paihia. Our whanau really enjoyed our time despite how short it was. We are really looking forward to staying again. The highlight was being so close to the beach."
Zarrah, December 2021
"Well laid out, clean and with everything you'll need for a fantastic stay in Paihia. Really well located! Thanks Robert"
Emily, January 2021
"Awesome location and a comfortable stay in Paihia. Dinner on the deck with fantastic views was a bonus, as was the extra carparking availability at the school. Cleaner was lovely and helpful"
Charlotte, January 2021