A walk along the Kerikeri River Track is well worth the diversion when visiting Kemp House and the Stone Store, or on a separate half-day excursion. The full track is an easy 1 hour 30 minute walk each way through regenerating native forest following the course of the Waipekakoura River.
This walk is great for children with plenty of natural features to retain their interest, along with the historic power station that supplied the first power generation to Kerikeri from 1930, when Kerikeri was being recognised as of considerable potential for horticulture. The power statin ceased operating in 1967. The building's remnants are open to the public.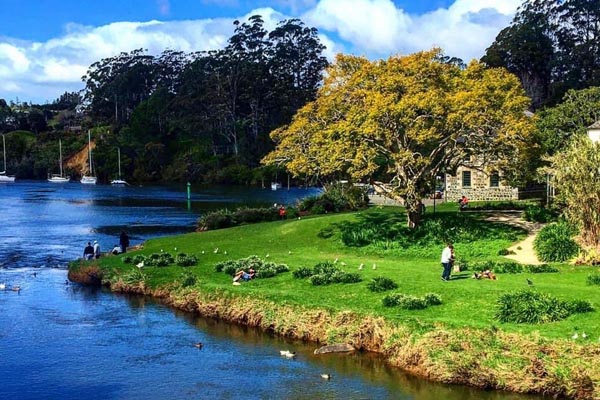 Start the walk at either end. The upstream walk starts with parking at the Landing Road carpark across the river from Kerikeri Mission Station. There's a DOC office on Landing Road for all the up-to-date information you may need before you set out. Walked in this direction, cross the river footbridge and you're immediately in the Mission Station grounds.
Alternatively, leave your car in the carpark on Rainbow Falls Road where it meets the river at Waianiwaniwa Falls. A concrete platform right at the start of the track (part of the old power station) provides a great vantage point for a photo with the falls as a backdrop.
The trail is flat and easy to walk through the attractive bush and closely following the river downstream. At Fairy Pools there's a picturesque seating area if you've brought a picnic.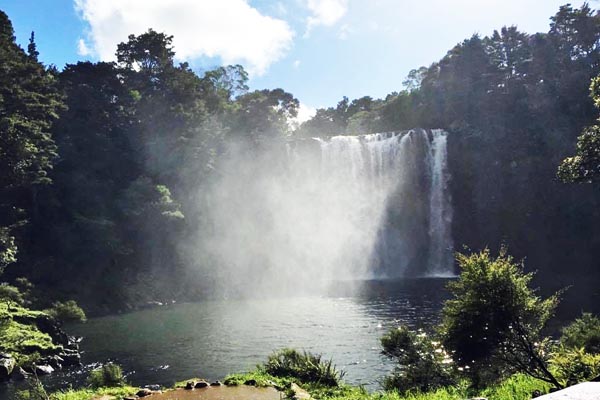 Walked downstream, the track brings you out at the Kerikeri Basin with all its history and activities of interest.
The full distance is around 4km each way. People of all fitness levels will enjoy walking this track, which is very popular with locals and visitors alike.