Probably Paihia's most popular local track, this family-friendly walk takes you along the Waitangi River from the carpark opposite the Treaty Grounds to the Haruru Falls that are spectacular after heavy rain.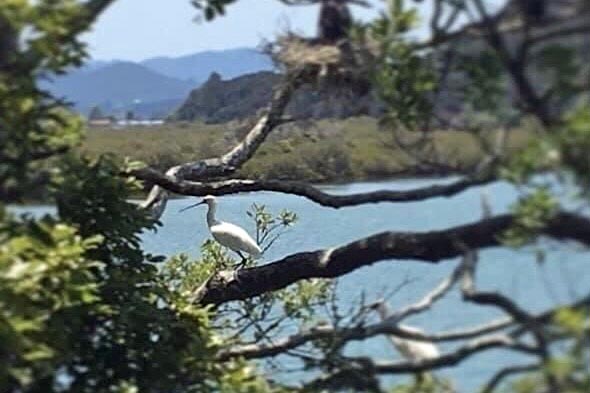 Waitangi to Haruru Falls is a 'go to' track when wanting some exercise, fresh air & nature experience on an otherwise quiet day in town. The flat, well maintained track is suitable for any fitness level and can be done in any weather. With appropriate footwear – parts can be slippery when wet. The track is well-used by local residents and it's likely you'll pass or be passed by runners along your way.
The walk takes you along a flat path through the mangrove forest that brings welcome shade in summer. There are lookout points, along the way where you may observe nesting shags and other wildlife, before you arrive at Haruru – 'big noise' in Te Reo Māori. Legend has it that a taniwha lives in the lagoon beneath the falls, adding his roar to the noise of the water.
The Waitangi – Haruru Falls walk is approximately five km one way and the return journey can take around three hours. If preferring a one-way walk, call a taxi from the Falls end point.
Most people prefer to return along the track as the more scenic and easy-walking option. Alternatively, walk the complete circuit North Base – Waitangi – Haruru Falls – North Base, for which you should allow 3.5 to 4 hours. Take care on the busy road back from the Falls, where you'll also encounter a couple of hills.