Some of the best Bay of islands activities are free ones, especially if you enjoy local walks. Your stay at North Base puts you right on the spot for a couple of short tramps; one that can be easily covered in an hour, and one you can take a full day-trip over, depending on your route of preference.
From your North Base home away from home, continue 500 metres up School Road past the Paihia Club, where you'll see the start of both the Paihia School Road Track and the Oromahoe Traverse, marked by a DOC sign.
Paihia School Road Track
The Paihia School Road Track is a 60-90 minute return journey, depending on time spent enjoying nature and the views, to the Opua Forest Lookout with its panoramic views.
The track is well formed and largely shaded by the sun under the regenerating forest canopy, the short incline with steps and boardwalk crossings ending before the "are we there yet" point.  We usually walk this track early in the day while it's at its most peaceful and the birds are active. And it can be especially pleasing on a late summer evening (take a torch), to catch the sun setting over Waitangi.  This is a popular local track with runners, who you'll likely encounter along the way.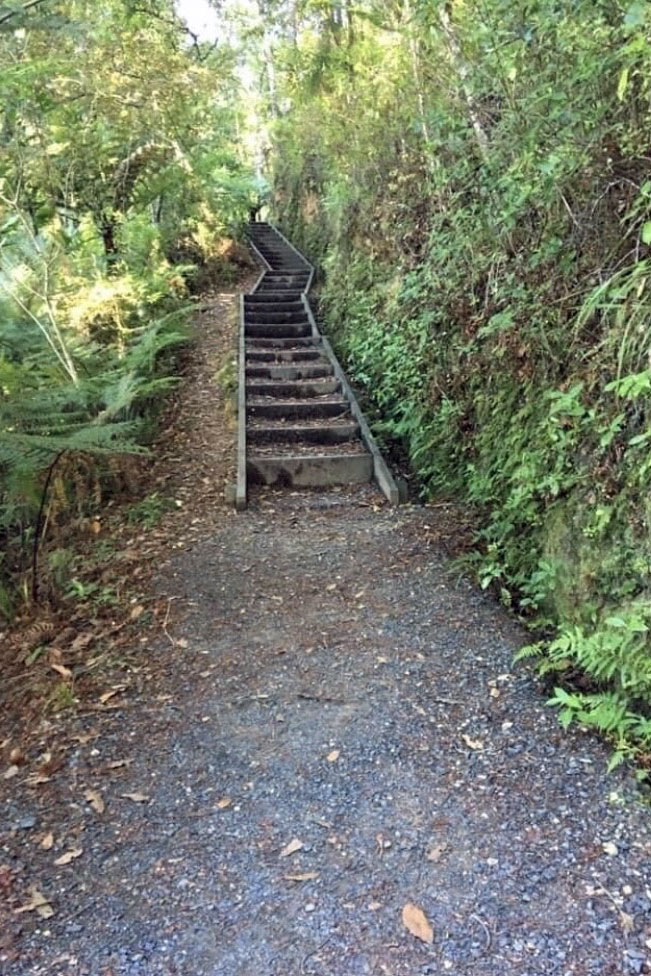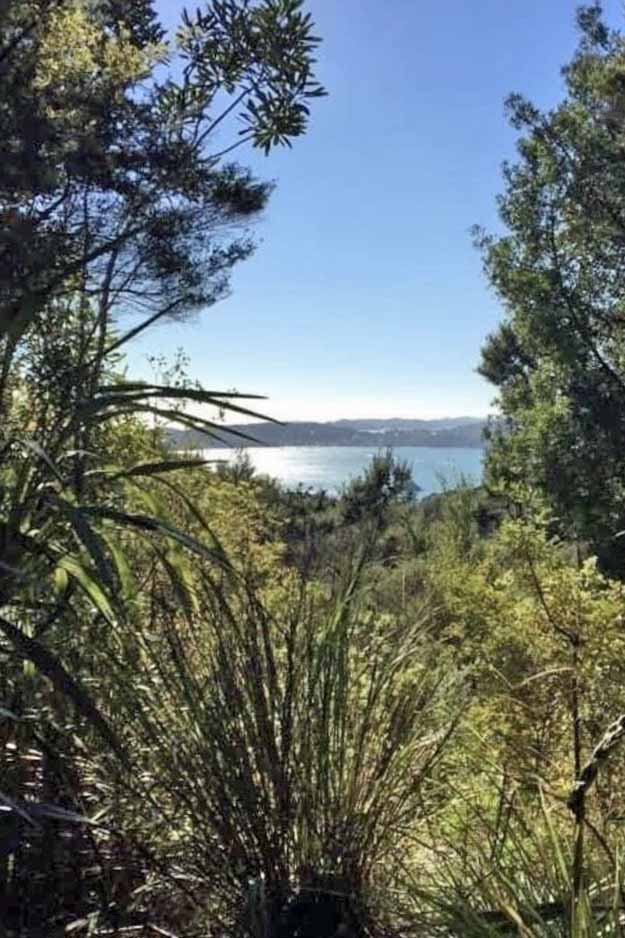 Oramahoe Traverse
About half way up the Paihia School Road Track you'll see a sign pointing left for the Oramahoe Traverse, which takes you along a ridgeline over a more difficult route to a point on Oramahoe Road, in total about five hours tramping from and back to School Road.
Most locals walk the Oramahoe Traverse by driving up to the Oramahoe Road end. But for keen walkers the journey all on foot is quite comfortable on a day tramp with good footwear, suitable clothing, food and water.
At Oromahoe Road you have the choice of walking west along the road for 800 metres to the start of the Opua Kauri Walk, for a short 30-minute return stroll amongst the kauri trees.
These tracks are situated in the general area of the Opua Forest, where dogs are not allowed.